Back again with more stand out upcoming titles. Again, 2-5 titles and only new games, not just new ports of games or add-ons unless they are full release updates or remakes. Also, games are listed by release date only. Let's see what this week has to offer.
Best Friends Forever - February 14
PC, Switch
A pet simulator, and a dating simulator in one game. Looks a game that is trying too hard to be cute. I've been told that fans of Dating Sumulators are often big pet fans so, this seems like a good idea marketing wise. I cannot see myself playing this, but I predict this will develop a cult following. Most likely, this game will get some praise from critics, but probably not be mentioned much after its initial release.
Dreams - February 14
PS4
We got a gimmick where you play an imp. What we have here is a puzzle game that supports PlayStation Move controls. In addition to that, it is one of those games where players can create levels and share them with other players, which is implemented into the campaign mode. With the theme being dreams, anything is on the plate for creativity. Honestly, it is difficult to predict how this will turn out. Probably, it will go the route of Little Big Planet; where it will be a huge deal among creative players then quickly fade into obscurity. Or, it will just be a passing thought that never makes an impact. Here is hoping it is the formal.
Street Fighter 5: Champion Edition - February 14
PC, PS4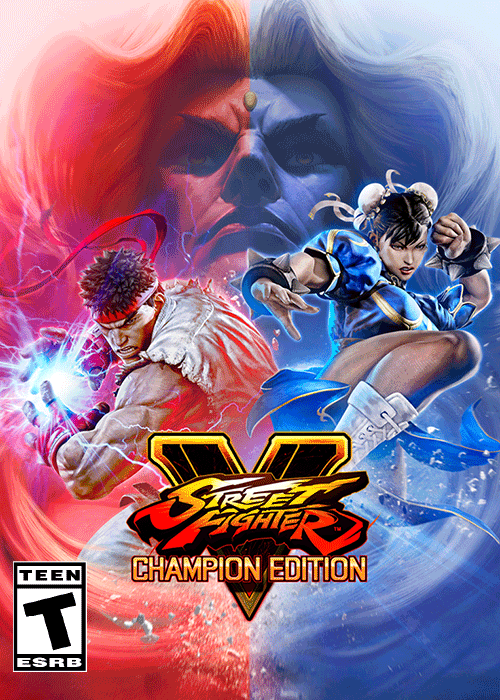 This one is worth mentioning only because it is baffling how they can still get away with releasing updates as a stand-alone title like this. All the way back on SNES and Genesis, Street Fighter 2 had several updated versions, which was odd, but at least made sense for the time. Now, with DLC and downloadable updates, it is kind of confusing. I know why they are doing it, money, but how are they getting away with it? Well, that being said, it is also an upgrade kit for those already own Street Fighter V. Not hard to predict this one at all, it will be street fighter V with more characters, levels, costumes, and maybe a few tweaks to the physics. Whether or not you're a fan of Street Fighter, you already know if you're going to pick up this title. So, have fun.
Bayonetta & Vanquish 10th Anniversary Bundle - February 18
PS4, Xbox One
Updated for modern consoles using an anniversary as an excuse. This is the routine they get away with when systems don't have backwards compatibility. These are great games, but I wouldn't be surprised if the only thing they changed is up-scaling the graphics and improving the frame-rate. That being said, you know the drill. Buy this only if you're a big fan of these collectors bins, or if you don't already have the originals available.


Fortnite Chapter 2 Season 2 - February 20
PS4, Xbox One, Switch, PC
This is technically breaking the rules, but Fortnite is such a big name that it felt dishonest to not mention this upcoming release. This little thing promises changes to the battle royal and the Fortnite community is split on predictions for it. Not being a Fortnite player, it is out of my judgment to predict the quality, but I can guarantee that there will be plenty of sources to cover this title so, look forward to hearing about it whether you wanted to or not.
That's all for this week. Some weird titles and remasters, but not a bad week at all. If you happen to play any of these titles, please leave comment with your thoughts. Until next week, peace out.